At some point you will have decided on the pages you need for your site. Learn more about how to add and delete pages here.
This tutorial will start with a "blank" page that already has the header content, including the navigation, and the footer content in place. We're going to be placing the divs - the building blocks - onto the page to hold your content. In the example picture to the right, I've outlined the 3-column boxes.
We're going to build the content area so it looks similar to the image below: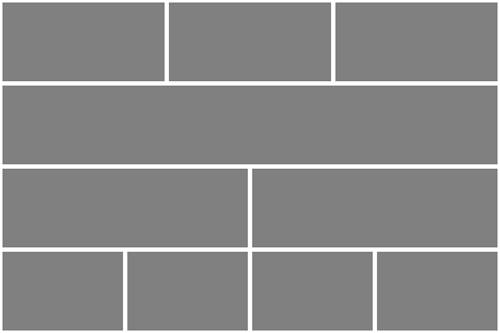 Remember that this is just an example. The class names applied to the divs are what we use in a newer templates. If your template is an older one, the class names may be slightly different. But the process will be the same for all of our templates.
We've added a background color and centered the text to make it a bit easier to see:
Yes, it's just that easy. Just add the boxes, then fill each one with your content. (In case you noticed, you do not need a <div> block for 1-column content. You just add your text -- headings, paragraphs, etc.)